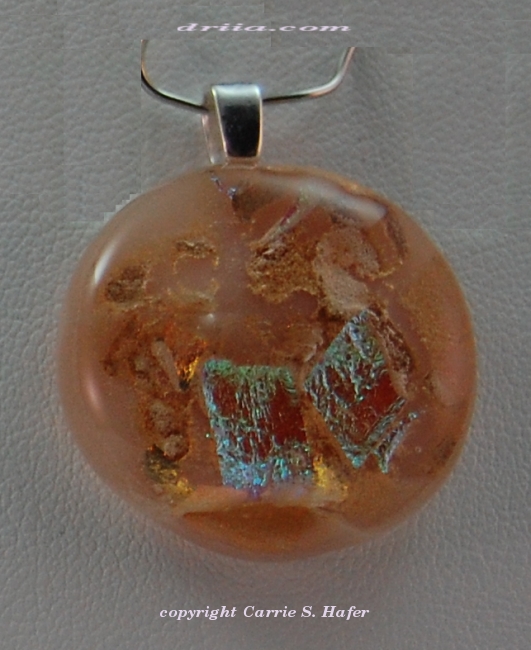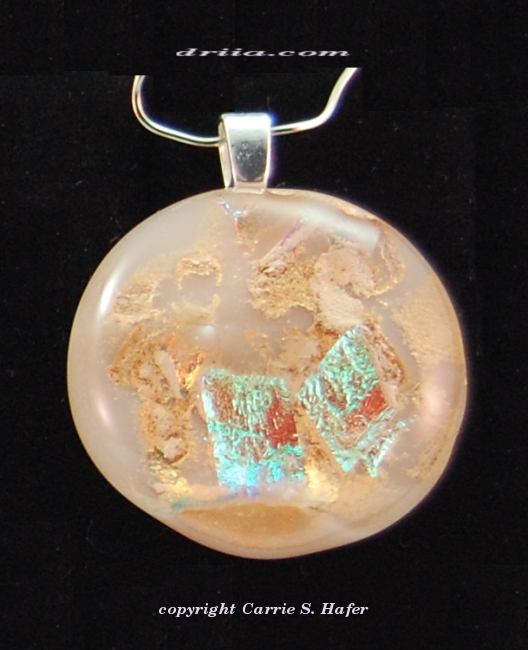 This is "Soul Stone III" – it was part of a series I did for a commission. Commission pieces are done as a series with the buyer choosing their final purchase.
This Pendant is for sale.
It contains: Fused clear, white and silvery/gold dichroic glass with gold mica powders and a sterling silver bail. Measures 1.25" (3 cm) from the drop.
The cost is $68.25, plus shipping.