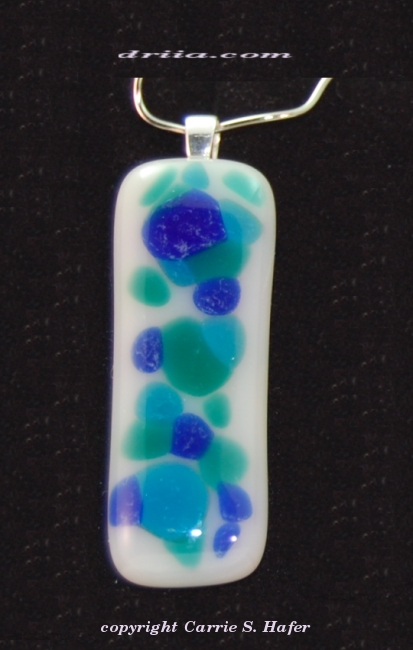 A very tailored shape with an attractive mix of blue-green color on a white base. I was thinking of the sea when I made this one. To give this one the tailored look I wanted – I used my glass grinder to shape and smooth the sides into a longer leaner looking shape.
This Pendant is for sale.
It contains: Fused white with a mixture of blue frit glass and a sterling silver bail. Measures 1.5 " (4 cm) from the drop.
The cost is $28.25, plus shipping.