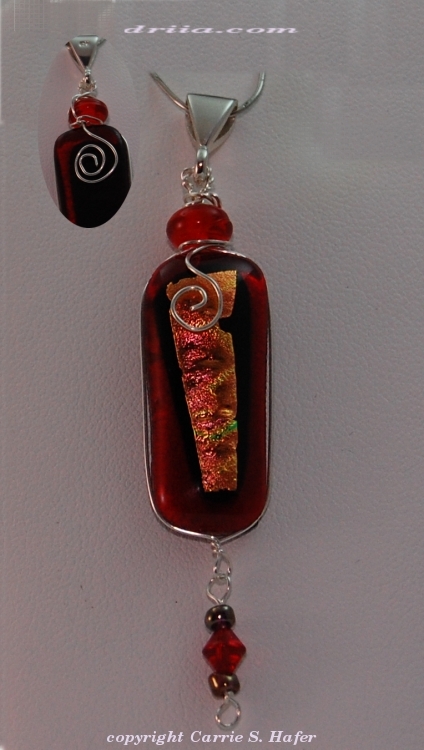 I especially liked the shimmer of copper and hint of gold color playing off each other in the dichroic glass. I think the dark red glass makes the dichroic show even richer in this particular piece.
This Pendant is for sale.
It contains: Deep red and dichroic fused glass, glass bead accents, sterling silver wire and a sterling silver bail. Measures 2.75" (7 cm) from the drop. NOTE: this item is on Display for the month of Aug and cannot be shipped until after the show.
The cost is $70.00, plus shipping.