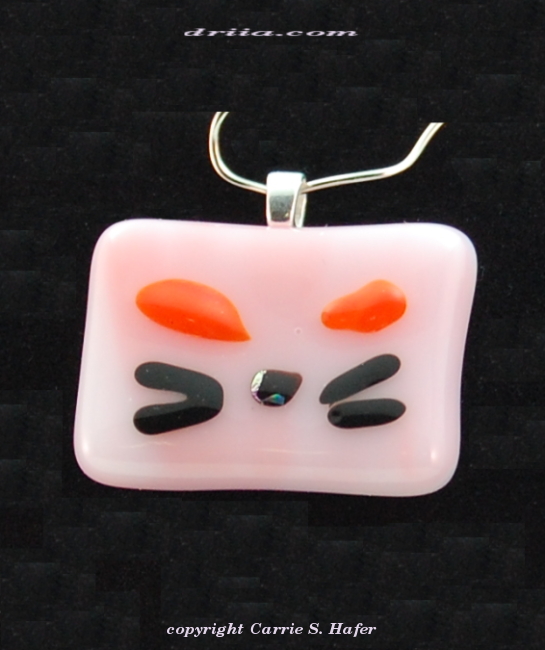 This pink glass kitty face is for adults, NOT children, since I feel compelled to remind buyers that it is made of glass.
This Pendant is for sale.
It contains: Pink, red and black fused glass and a sterling silver bail. Measures .875" (2 cm) from the drop.
The cost is $23.00, plus shipping.