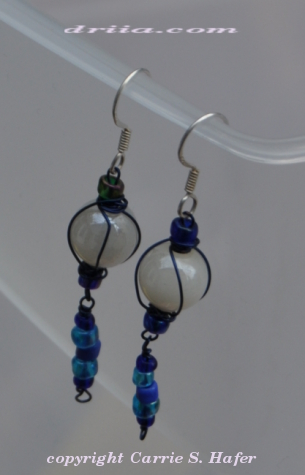 These earrings were made as a series for a commission to go with a pendant that had already been purchased the prior year. I made 4 sets of earrings for this commision to give my customer a choice. A slightly smaller version of this set was chosen.
This Earrings is for sale.
It contains: Glass beads, blue colored enameled copper wire wrap, sterling silver ear wires. Measures 2.5 " (6 cm) from the drop.
The cost is $23.00, plus shipping.