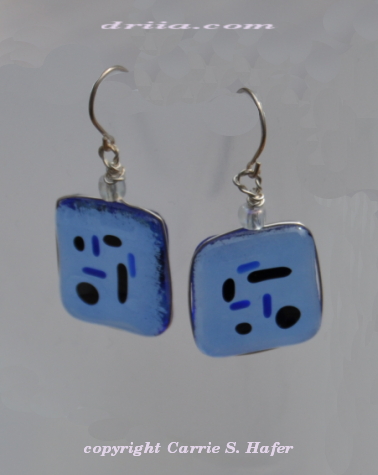 A pair of blue fused glass earrings with a simple silver wire wrap. Sports dark blue and black glass accents.
This Earrings is for sale.
It contains: Deep blue translucent glass with black and dark blue accents and sterling silver wire and findings. Measures 1.625 " (4.5 cm) from the drop.
The cost is $38.75, plus shipping.