Earlier I wrote – KT commissioned me to re-design a necklace she had.
I hadn't seen it yet – however I told her to send it ahead and I'd do what I could.
The re-designed necklace set is pictured here: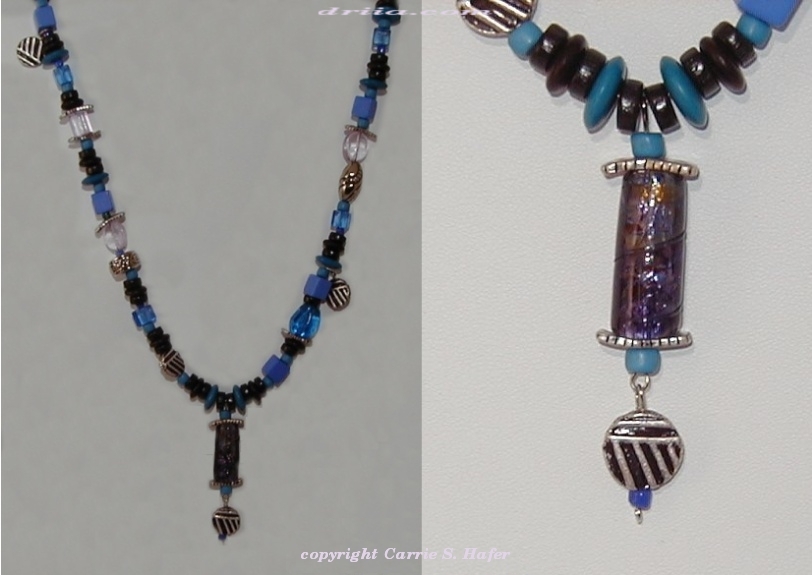 Here are the earrings and bracelet: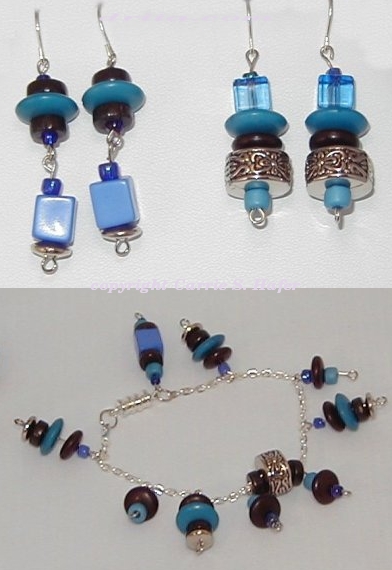 Here's what I did after I took the necklace apart and re-arranged the existing beads into a longer one strand necklace.
I took out the offending green glass bead (which I will reuse later)
Made one pair of new earrings in the same style – this pair now sports sterling silver ear wires.
Created another set of co-ordinating earrings for a bit of a change up.
Added in a few extra silver tone beads for balance.
Created a focal bead as a pendant drop.
And using the extra beads and a few more of my own I threw in a bracelet with magnetic clasp.