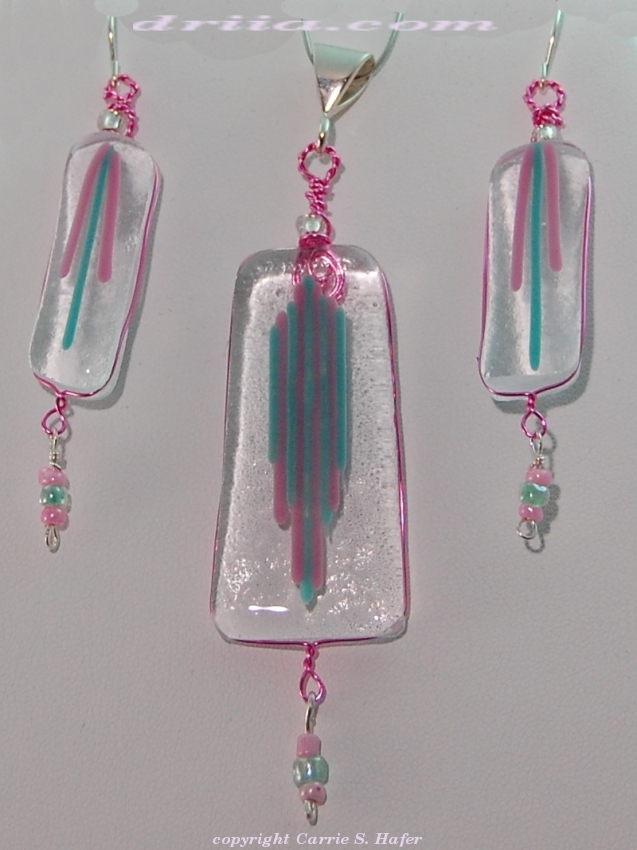 Clear fused glass with pink and teal stripes, wrapped in pink enameled copper wire with bead dangles.
This Pendant and Earring set is for sale.
It contains: Fused clear, pink and teal glass, pink enameled colored copper wire wrap, glass beads, sterling silver ear hooks and sterling silver stirrup bail. Measures Pendant: 3.625" (9.5 cm), Earrings: 2.75" (7 cm) from the drop.
The cost is $120.75, plus shipping.