As discussed earlier – I have recently taken a workshop involving Boro glass and torch work. It was not jewelry specific – but I learned a couple of things and I'll be using the pieces I made in some form of jewelry. I'm still working out my plans. However here is one picture I've taken of a couple of the "raw" pieces before they become finished products.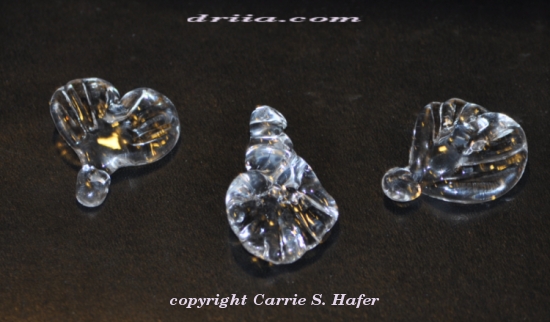 I'll most likely be doing a wire wrap for each one. Though a couple may evolve into a complete necklace. Not sure yet – especially since I do seem to favor pendants over necklaces.
The one in the middle I was attempting a sea shell – since I have a series of sea side inspired jewelry I wanted to make. While the one on the left is a flutter heart for Valentines Day. I do have about 8 or 9 usable pieces…. but these were the best to photograph at this stage.