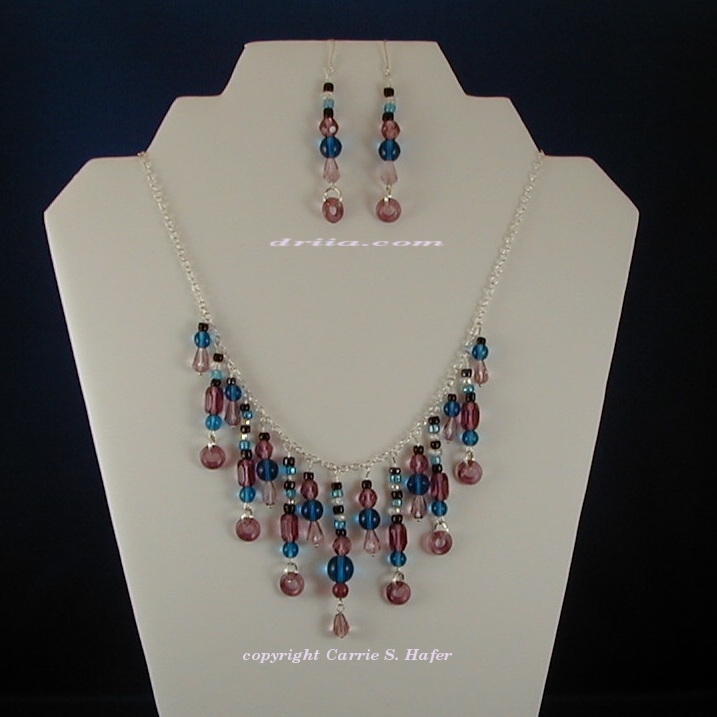 Necklace and earring set made with pink and teal glass bead dangles fixed onto a sterling silver necklace. Some of these beads are cut glass and others are lamp worked.
This Necklace and earring set is for sale.
It contains: Sterling silver necklace, cut glass beads, lamp work beads with sterling silver wire. Measures Necklace: 20" (52 cm), Earrings: 2.625" (7 cm) from the drop.
The cost is $288.75, plus shipping.