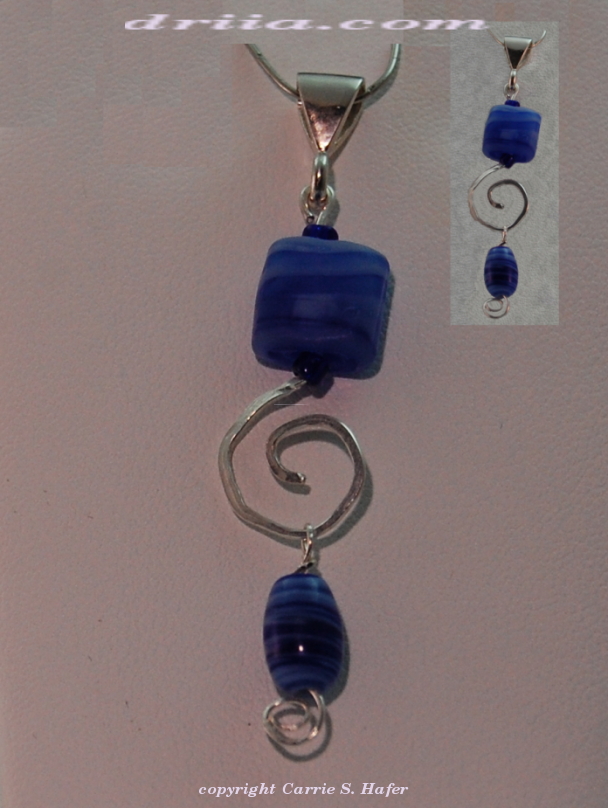 I had a random assortment of blue glass beads and wanted to show them off. So I started working with some silver wire and coiling them to best feature the beads in question. Here I mixed a square bead as a focal with an oval round as a dangle.
This Pendant is for sale.
It contains: Blue glass beads and sterling silver wire with sterling silver stirrup bail. Measures 2.375 " (6 cm) from the drop.
The cost is $16.75, plus shipping.