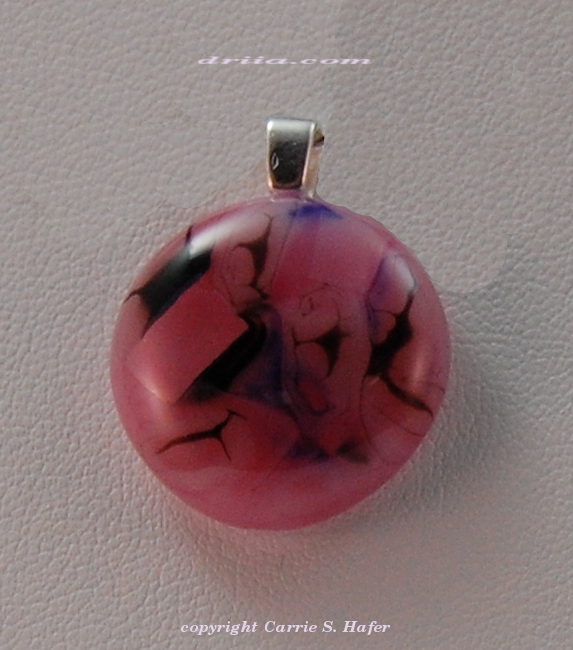 This petite round of fused glass is a perfect accent when you want something delicate. It's less than the size of a quarter but bigger than a dime.
This Pendant is for sale.
It contains: Fused pink glass with multicolor glass frit accents and a sterling silver bail. Measures 1.125 " (3 cm) from the drop.
The cost is $28.25, plus shipping.