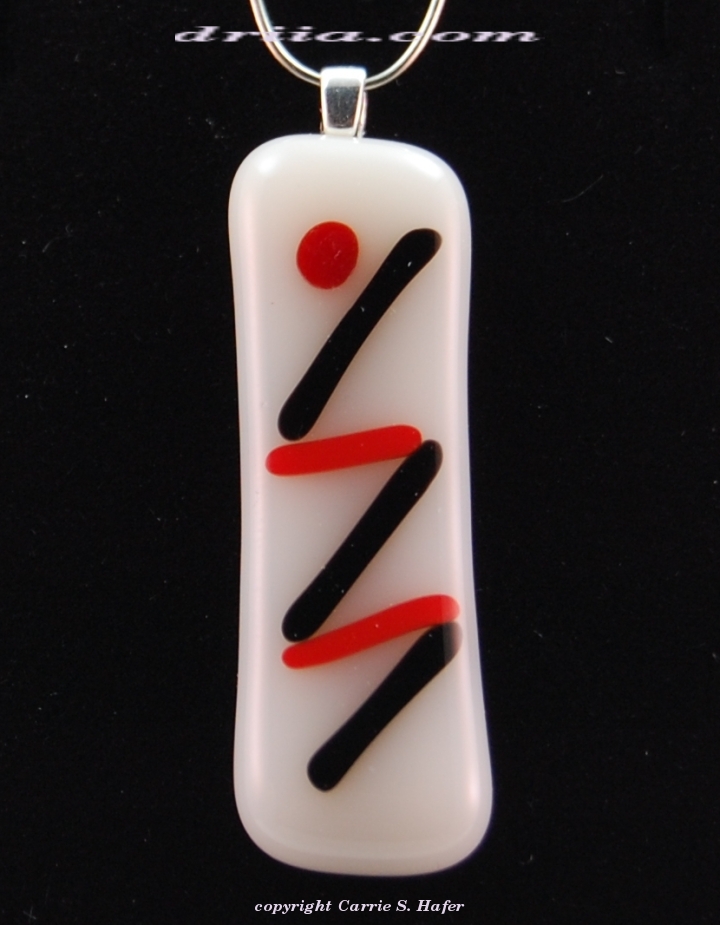 I was having fun playing with stringers and frit. This one gives me a zen feel when I look at it.
This Pendant is for sale.
It contains: Fused white, black and red glass with a sterling silver bail. Measures 1.75 " (4.5 cm) from the drop.
The cost is $28.25, plus shipping.