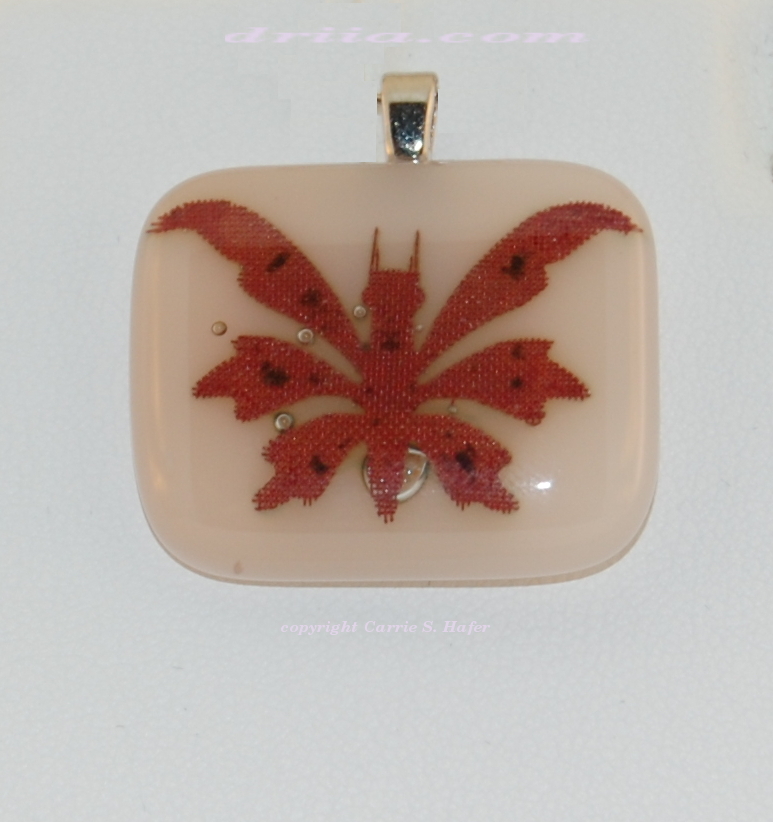 I started playing with copper inclusions…and I had this victorian style paper punch that I used for punching the butterfly out of copper mesh. Added a few speckles of fine black frit and fused it with clear glass onto a cream white base.
This Pendant is for sale.
It contains: Fused clear, black and white glass with a copper inclusion and sterling silver bail. Measures 1.25" (3 cm) from the drop.
The cost is $38.75, plus shipping.