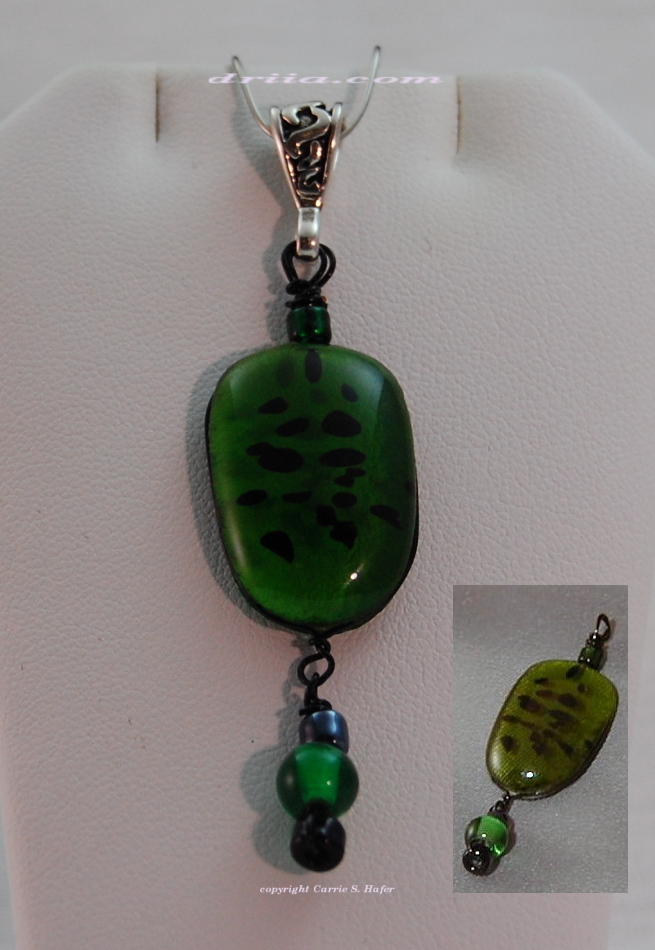 This is a dainty pendant with dark green glass, black speckles and black enameled copper wire. I really liked the celtic style stirrup bail that I put with this and the dangle of beads that finishes this off.
This Pendant is for sale.
It contains: Fused green and black glass cabochon with black colored enameled copper wire wrap , glass beads and a sterling silver stirrup bail. Measures 2.75" (7 cm) from the drop.
The cost is $33.50, plus shipping.