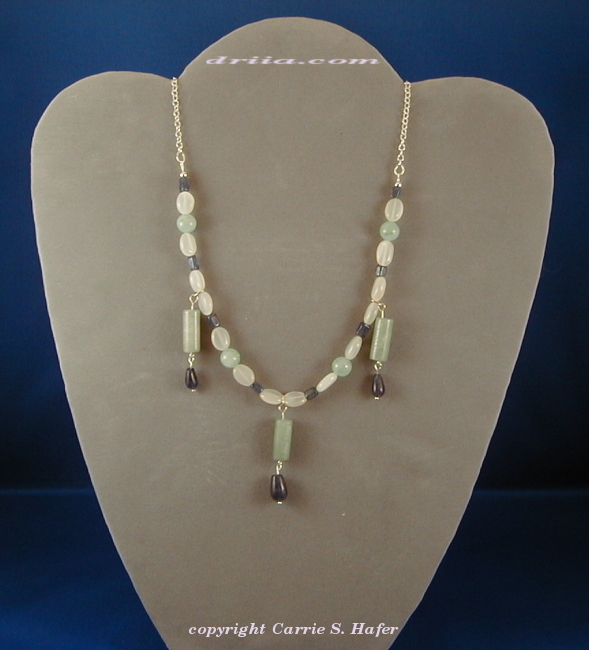 I really like the combined colors in this – it's a subtle palette mixing soft translucent white, with a muted green and hints of deep blue.
This Necklace is for sale.
It contains: Amazonite (green), moonstone, lapis and sterling silver. Measures 22.625" (57.5 cm) long.
The cost is $78.75, plus shipping.