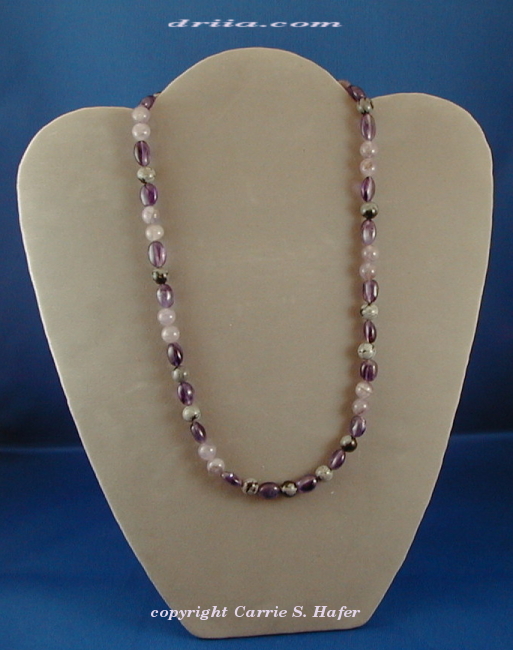 This necklace was made from some of the first semi-precious stones I ever bought at a Gem show. It's one of my favorites for that reason. Well – the fact that it has purple beads doesn't hurt either.
This Necklace is for sale.
It contains: Semi-precious stone beads of amethysts, rose-quartz, and obsidian snowflake, wire and metal findings. Measures 20 " (52 cm) long.
The cost is $68.25, plus shipping.